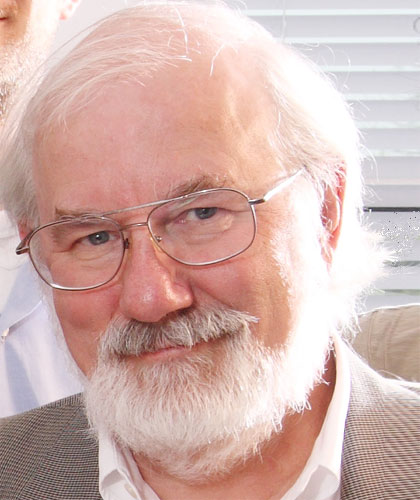 Blankenship, Gil
Professor and Associate Chair for External Affairs

Electrical and Computer Engineering
Maryland Robotics Center
Robert E. Fischell Institute for Biomedical Devices

A.V. Williams 1427

BACKGROUND
Dr. Blankenship is Professor and Associate Chairman for External Affairs in the Department of Electrical and Computer Engineering, University of Maryland, College Park. He is a member of the Applied Mathematics Faculty, a member of the Maryland Robotics Center, and a Core Member of the Fischell Institute for Biomedical Devices. He has held visiting positions with New York University, the University of Illinois, the University of Maryland, the US Department of Energy, and with Erasmus University, Rotterdam. His first academic position was with the Department of Systems Engineering, Case Western Reserve University in Cleveland Ohio. He joined the faculty at the University of Maryland in 1978.

His research interests include applications of signal processing, nonlinear and adaptive control theory, networked control systems, and embedded electronics. His most recent research focuses on autonomous networked mobile robots and wearable sensor systems, especially for medical applications. He has published many papers and reports in these and related areas. His MS and Ph.D. students work at universities, research laboratories, and high technology companies around the world. Dr. Blankenship is a Life Fellow of the IEEE.

Entrepreneurship: Dr. Blankenship has founded several technology companies. The most recent is the Maryland Development Center, a MedTech Startup Studio in Baltimore that works to connect engineering and medical device development and commercialization. MDC has created several startup companies including Next Step Robotics that constructs robotic devices for treatment of foot drop in stroke and Sonosa Medical, which is developing a non-invasive device for diagnosis and treatment of obstructive sleep apnea.
HONORS AND AWARDS
    •    IEEE Life Fellow
Stochastic and nonlinear control
Adaptive control
AI in engineering design
Institute of Electrical and Electronics Engineers (IEEE)