Alumna Rose Faghih Named a 2016 New Faces of Engineering Honoree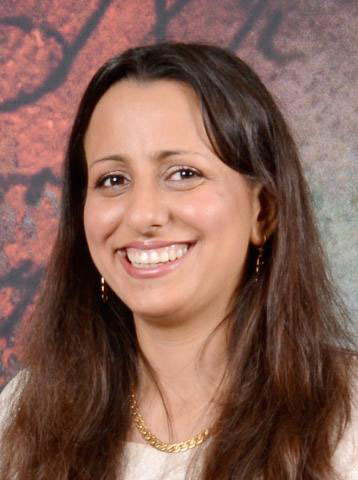 Rose Faghih has been honored among the 2016 class of New Faces of Engineering announced by DiscoverE. Since 2003, DiscoverE has honored and recognized the work of up-and-coming engineers who are making a mark on industry. National engineering societies nominate colleagues who are thirty years old or younger for this highly coveted award which is considered a top honor for young engineers.
Faghih is currently employed at the Massachusetts Institute of Technology (MIT). She was nominated by IEEE-USA. Faghih graduated summa cum laude and first in her class from the University of Maryland with a bachelor of science in Electrical Engineering in 2008. She completed her M.S. and Ph.D. degrees in Electrical Engineering and Computer Science at MIT.
As a child, Faghih, 30, had a passion for solving mathematical brainteasers. With this passion, she maintained a perfect GPA throughout her undergraduate as well as Ph.D. studies. Today, she applies that passion to her work in biomedical engineering by approaching complex problems about how the body works as elaborate puzzles to be solved. This enables her to develop mathematical algorithms that contribute to advancement of medical sciences. For example, during her Ph.D. studies, Rose answered important questions in neuroendocrine data analysis and control by studying cortisol secretion (a steroid hormone). Today, she is planning to build a device to help patients with cortisol deficiency. She has published multiple peer-reviewed journal papers, and presented at several conferences. Besides her passion for STEM, Faghih has published two books of poetry.
The 2016 class includes 12 young professionals innovating solutions throughout a cross-section of industries, including energy, technology, water resources, medicine, aerospace and the environment. These talented individuals are also recognized for using their skills and education to better the world—engineering sustainable solutions to address water resource issues or designing next generation transportation—these young engineers are an inspiration for their peers and future engineers. Many previous honorees have gone on to launch global businesses and NGOs.
DiscoverE is leading a growing volunteer movement that inspires and informs present and future generations to discover engineering. Our network of volunteers in the US and abroad is drawn from the DiscoverE coalition of more than 100 professional societies, major corporations and government agencies. Together we meet a vital need: introducing students, parents, and educators to engineering, engaging them in hands-on engineering experiences and making science and math relevant. For more information, visit www.discovere.org.
Published April 14, 2016