Alumni Profile: Sarbari Gupta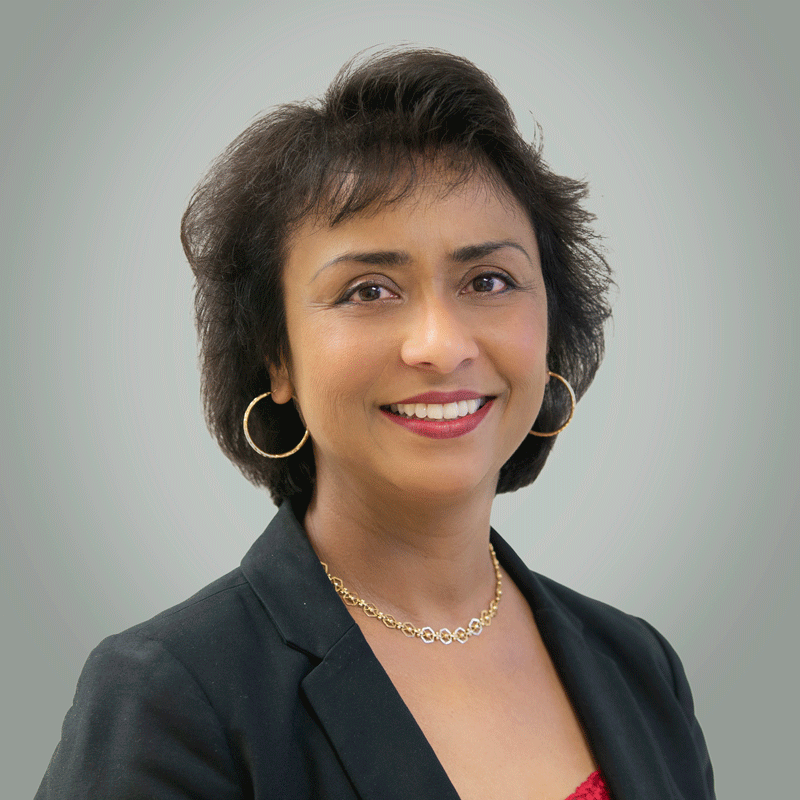 In 2001, electrical and computer engineering (ECE) alumnus Sarbari Gupta founded Electrosoft, an IT and professional services firm specializing in cybersecurity. As Chief Executive Officer, Dr. Gupta leads corporate strategy and vision, shapes corporate culture and cultivates business relationships to enable Electrosoft to thrive. Her extensive background spans software development and professional services serving both public and private sectors. Dr. Gupta has a broad base of knowledge and experience in the areas of cybersecurity, risk management, privacy and cryptographic solutions.
"Starting my own company has given me a vehicle and a path to do innovative things, define technical strategies and solutions and build teams to achieve the goals I have set for the company," said Dr. Gupta.
"Entrepreneurship is not an easy path, but it is an exhilarating path that gives you the freedom and confidence to do what you want. It is also unforgiving in the sense that you have no one but yourself to blame if things don't work out the way you expected."
Beginning her business required her to hone her skills in various additional areas such as business development; cultivating customer relationships; defining and leading the implementation of a desired company culture; understanding government compliance requirements; and understanding contracts and finance.
Throughout her career, Dr. Gupta has authored over forty technical papers and presentations in conferences and journals, and four chapters in two cybersecurity books. She holds four patents in areas of cryptography. She has co-authored several NIST Special Publications in the areas of Electronic Authentication, Security Configuration Management and Mobile Credentials. She received M.S. and Ph.D. degrees in electrical engineering from the University of Maryland, College Park, working with Dr. Virgil Gligor as her Ph.D. thesis Advisor. She received and a B.Tech. degree in Electronics and Electrical Communication Engineering from the Indian Institute of Technology, Kharagpur, where she was recognized as a Distinguished Alumni in 2019.
Dr. Gupta is an active alumna of the University of Maryland. She participated in an ECE IEEE Leadership Seminar in 2019 and recently joined the Women in Engineering (WIE) Board. She has attended periodic meetings and will participate in a number of Task Forces.
Dr. Gupta has also established a scholarship in honor of her late mother, Sipra Gupta, who passed away in December 2020 after a brief fight with COVID-19. "My mother always championed equal treatment and respect for girls and women,'' said Dr. Gupta. "It was largely her encouragement and support that enabled my sister and I to pursue technical professional fields and to excel in the tracks we chose. Through the scholarship, I hope to celebrate her viewpoint and commemorate her support for young women who choose to pursue a STEM career."
Published October 28, 2021