Alumnus Abhishek Motayed's Company, N5 Sensors, Named 'Startup of the Year' by UMD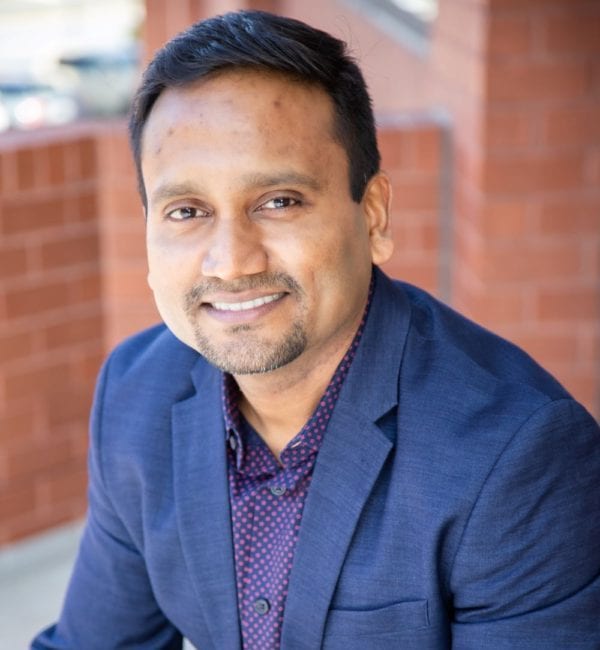 Abhishek Motayed, CEO of N5 Sensors, Inc., is a scientist turned entrepreneur with 15 years of experience in the field of semiconductors. Abhishek brings cutting-edge ideas to life through technological development and execution of effective strategies. He specializes in semiconductor processing and manufacturing, wide-bandgap technology, and bringing science-based R&D to market.
Abhishek founded N5 Sensors, Inc. in 2012, a University of Maryland (UMD) spinoff based in Rockville, Maryland, and is developing next-generation chemical/gas sensors utilizing innovations in nano engineering. His company makes advanced gas and chemical sensors small enough to be wearable on a firefighter's coat. The fingertip-size devices also detect many more gases and are more sensitive than traditional sensors. A 2011 UMD Invention of the Year awardee, Abhishek's budding technology took off after he participated in an I-Corps cohort and received investment from Blu Venture Investors and the Maryland Momentum Fund.
N5 Sensors was named 'Startup of the Year' in April during the virtual 2021 Innovate Maryland event. His company was selected for the award by professionals and organizations working with university startups, overseen by the Dingman Center for Entrepreneurship, UM Ventures and Mtech. The company has grown to over 20 employees who are experienced in circuit design systems, electrical engineering, machine learning algorithms, materials science, and semiconductor fabrication. A unique opportunity that N5 offers is for Ph.D. students who wish to conduct their research and finish their dissertation in N5's lab. This is a great opportunity for students to get industry experience while contributing to the needs of the company. N5 has graduated many Ph.D. students from a number of universities, and this is possible through support from the faculty advisor and the company.
Before founding N5, Abhishek served as an assistant research scientist in UMD's Institute for Research in Electronics and Applied Physics, and as a principal investigator of three research grants sponsored by DTRA, NIST, and NSF. He has advised post-doctoral and Ph.D. candidates, and has led research on semiconductor nanoscale devices for chemical/gas sensing, optical, and high-frequency applications.
Abhishek received his Masters degree from Howard University in 2003 and his PhD in electrical engineering from UMD in 2007. While at Maryland, he was advised by Professor Emeritus John Melngailis. Abhishek has said that the quality of his education and his work as a research scientist at UMD has prepared him tremendously for his ventures after graduation.
"My work with NIST at UMD exposed me to high quality research, which played a huge role in the future steps I took," said Abhishek. "While I was deciding to start the company, I received a great deal of support from UMD, financially and professionally. UMD has really built a strong ecosystem to help faculty take the next step in their entrepreneurial path."
On advice for current students interested in beginning a startup, he says "take risks and enjoy the journey. It may take longer than you think, but if you are passionate about creating a lasting product, then it is worth it to start your own company. It is a defining moment in your life, and it is bound to be a very rich and rewarding experience. It is risky, but if you are willing to go down a little bit more of a difficult path in your career, it will take you places you have never imagined."
View Abhishek's 2021 Innovate Maryland Award Recognition below.
Published July 23, 2021