Alumnus Pavan Turaga Promoted to Associate Professor with Tenure at ASU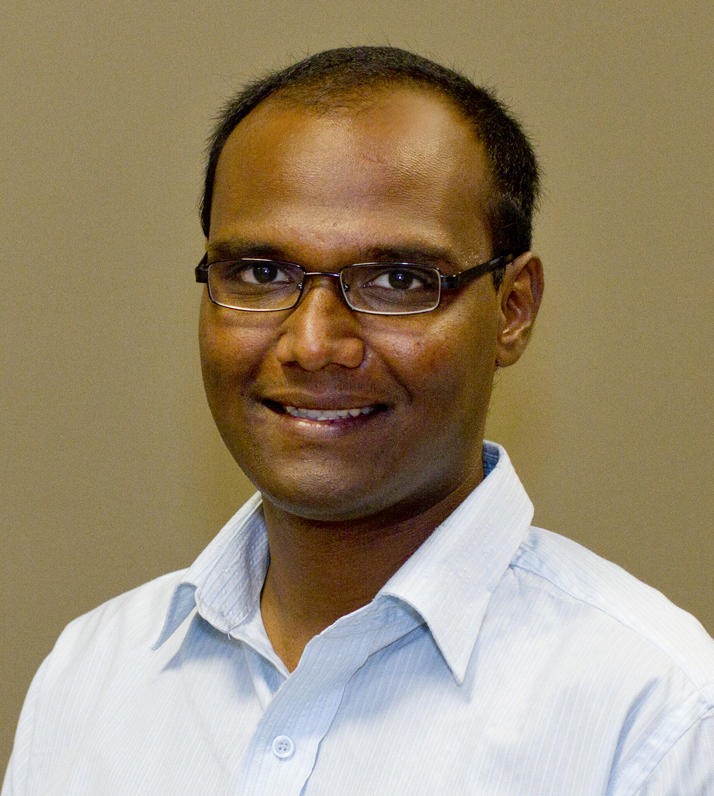 Alumnus Pavan Turaga (M.S. '07, Ph.D. '09) has been promoted to Associate Professor at Arizona State University where he teaches in the departments of Arts, Media and Engineering and Electrical Engineering (ECEE). His research interests are in computer vision, machine learning, and live experimental systems, with methodologies drawn from statistics, optimization, geometry, and topology.
Turaga obtained his Ph.D. in 2009 from the Electrical and Computer Engineering Department at the University of Maryland under the guidance of Distinguished University Professor and Chair of the ECE Department, Rama Chellappa. After spending two years as a research associate at the Center for Automation Research at the University of Maryland, he joined the ASU faculty in 2011.
Turaga was named the IBM Emerging Leader in Multimedia in 2008. He won the University of Maryland Distinguished Dissertation award in 2009, was named IEEE Senior Member in 2014, and won a 2015 NSF CAREER Award for the "Role of geometry in dynamical modeling of human movement: Applications to activity quality assessment across Euclidean, non-Euclidean, and function spaces."
Read more about Turaga's research here.
Published May 10, 2017