Alumnus Iyad Tarazi Presents "Managing your Destiny" at IEEE Leadership Seminar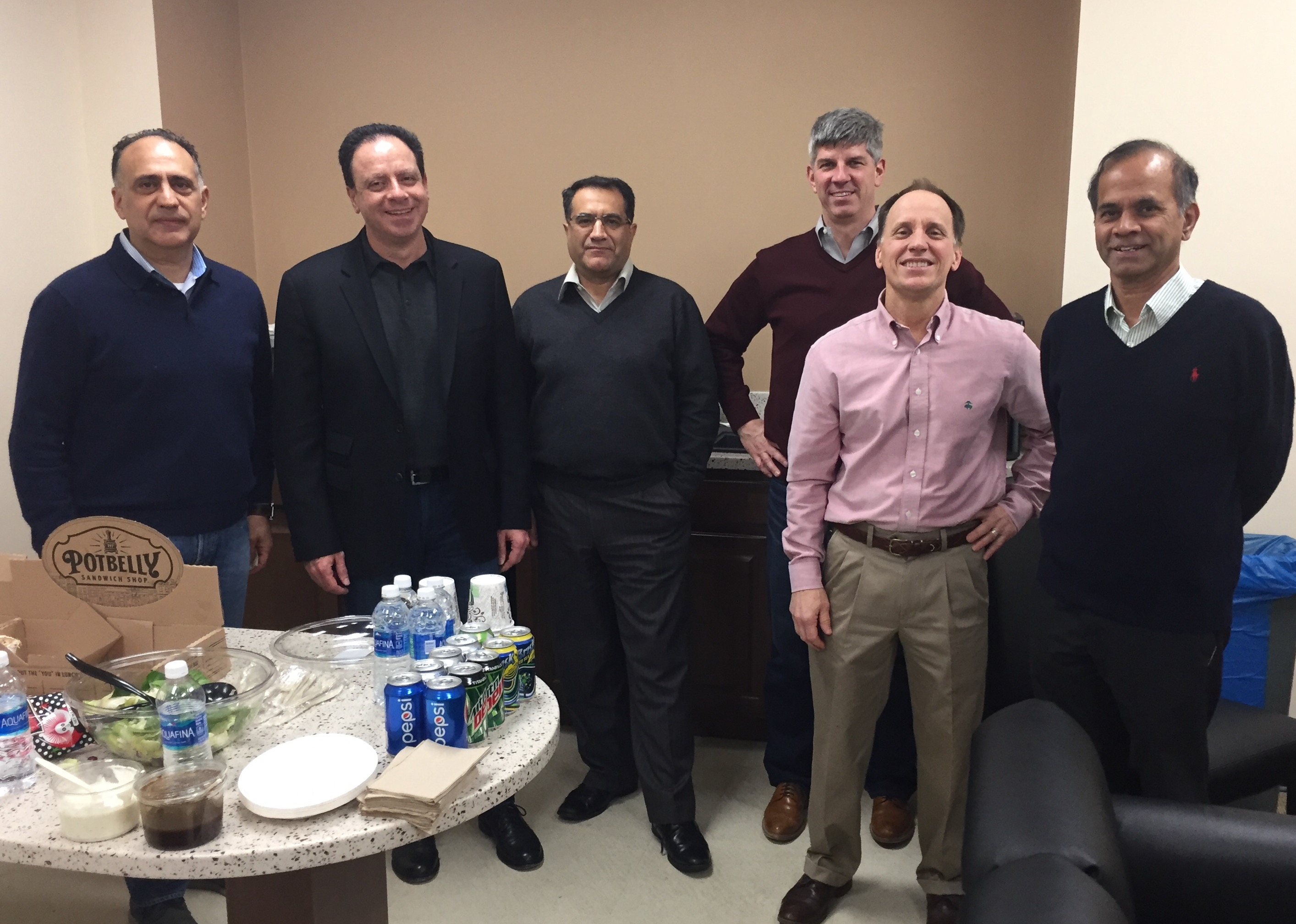 ECE alumnus Iyad Tarazi, Chief Executive Officer of Federated Wireless, kicked off ECE's IEEE Spring Leadership Seminar Series on February 9, 2017, with a talk titled "Managing Your Destiny." Tarazi's talk was shaped by his own experiences since graduating from the University of Maryland in 1989 with a B.S. Degree in Electrical Engineering. He discussed tips for success and leadership principles and encouraged students to manage their destiny through strategic planning and development.
Tarazi joined Federated Wireless in 2014 from Sprint Corporation, where he served as Vice President of Network Development and led the Network Vision network modernization project. He oversaw the development and integration of new products and technologies within Sprint's networks, and managed Sprint-Nextel's technology integration labs. Prior to the Sprint-Nextel merger, Iyad led Nextel's Network Engineering organization, managing network planning, integration performance engineering, testing, and core deployment initiatives. He also held positions with MCI and served as a Board member for CafeX Communications.
Following his talk, Tarazi's colleagues Kurt Schaubach, Chief Technology Officer, Sepehr Mehrabanzad, Senior Vice President of Engineering, Masoud Olfat (M.S. '98, Ph.D. '03), Director, Product Technology & Standards, and Emerino Marchetti, Vice President, Solutions Development & Operations, also shared their experiences, and provided more information about Federated Wireless's approach. Those in attendance to the presentations included Computer Engineering, Electrical Engineering, and Telecommunications graduate and undergraduate students.
The IEEE Leadership Seminars are designed to provide Electrical and Computer Engineering students with opportunities to learn from ECE UMD Alumni on how to: be more effective in obtaining employment opportunities, determine individual areas of strengths and improvements, and understand responses to change and facilitate change.
The next Leadership Seminar will be held on Feb. 24, 2017 with Ashish Mehta, Manager, Load Analytics & Settlement, Baltimore Gas & Electric.
Published February 14, 2017