Alumnus Profile: Yashwanth (Yash) Hemaraj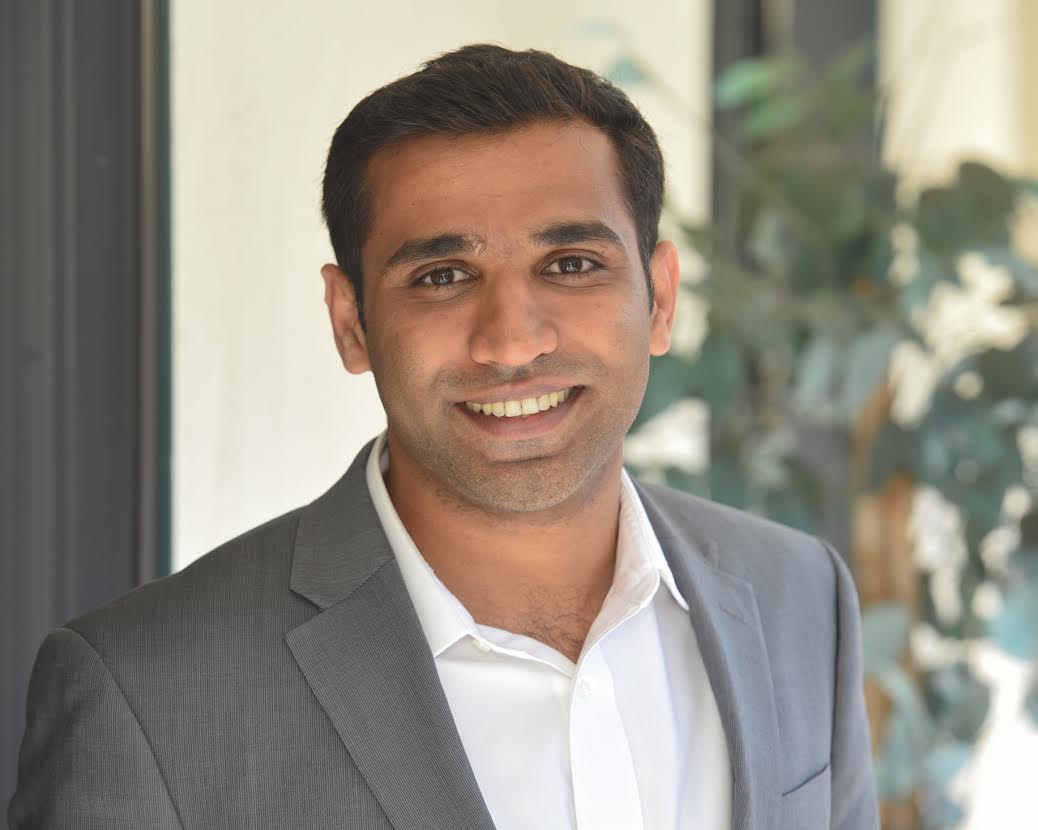 UMD Degree: M.S. '07, Electrical and Computer Engineering
Yashwanth (Yash) Hemaraj is a venture capital investor at Benhamou Global Ventures. Prior to BGV, Yash was one of the first engineers and product manager at SpiderCloud Wireless, a venture backed bay area startup building indoor wireless systems. At BGV, his focus areas are technologies that drive the digital transformation of enterprises - ranging from cloud technologies, customer centric applications, cyber security, industrial IoT, to blockchain and advanced analytics solutions. His investments include companies such as Totango, 6d bytes and OneMob. He regularly advises entrepreneurs in multiple aspects of startups, including fundraising, go-to market strategy and product development and is a mentor at various accelerators. He graduated with an MBA from the Kellogg School of Management, and MS in Electrical Engineering from University of Maryland.
Please describe a typical day or week for you as a Venture Capital Investor for Benhamou Global Ventures
As an early stage investor, we typically spend time in 4 high level areas – deal sourcing, due diligence on high priority deals, working with portfolio companies and working on the firm's operations. In a typical week, I spend time across all these areas.
A typical week will consist of meeting about 8-10 companies on average. Once we are past the initial screening, we dig into the company details – financials, customer calls, competition, bottom-up market analysis etc. This due diligence is done only for the high-priority deals and can last several weeks. Typically, we invest in about 1-2% of the deals that we see. So, this is a very time intensive process.
Making an investment is actually the easier part in venture. Creating enough value post-investment is tough. At BGV, we approach this as a team. All BGV partners come with deep operational backgrounds, having built companies. We are continuously engaged with our portfolio companies, helping the founding teams with the challenges they are facing – sometimes it could be planning for the next round of financing, or it could be around scaling up the team or a marketing related exercise.
Running a VC firm typically involves a lot of backend operations – raising money, reporting our financials to our LPs (our investors), accounting and audits, marketing and positioning our firm. These activities consume a fair amount of time as well.
In addition to these activities, we need to spend enough time outside the office meeting with entrepreneurs, other investors and industry experts. This usually consumes most evenings. In between all this, we also spend time on understanding new technological advancements, reviewing analyst opinions, and refining our investment themes.
What was your career path that led you to your current position?
It had its roots in UMD. During my M.S. at the A. James Clark School of Engineering, I applied for a job posting made by another UMD Alum for an internship at Flarion Technologies (a NJ based startup acquired by Qualcomm.) That internship put me in the company of the people that were involved in building the team at SpiderCloud Wireless. The same alum who mentored me during my internship hired me as one of the first engineers at SpiderCloud. Being in a startup right from the early days gave me the understanding of how companies are built from the ground up. It really shaped the way I think about building teams, markets and the process of scaling up, and the challenges that come with each stage. It was truly an amazing time, we built some pretty impressive technology along the way.
After spending time in engineering and product management roles at SpiderCloud, I decided to get my MBA at Northwestern's Kellogg School of Management. I wanted to continue to help build companies and found the role as a VC to be one where I can continue to do so across multiple startups. During my MBA, I interned with BGV and found that the team at BGV had deep operational as well as investment experience to guide me along this path. So, I joined BGV as an investor after graduation, where I have had the privilege of working with some amazing founders building innovative technologies in the enterprise space.
Why did you choose the Electrical and Computer Engineering Department at the A. James Clark School of Maryland?
I did my undergrad in India in Electronics and Communication, where I did a lot of work on image and speech processing. I wanted to augment that with graduate studies in signal processing. One of the key reasons for choosing the MS program at the Clark School was the research of Professors such as Prof. Rama Chellappa, who have been working on technologies such as computer vision.
I spoke to alums from the department, who had very good things to say about the program and the mentorship they received at the school. At that time, to be honest paying out of state tuition was a big concern for me. The students who I spoke with gave me confidence that we can find research positions as graduate students to cover our tuition expenses. I took the leap.
How did your education in ECE at UMD help to advance you in your career?
The school was instrumental in developing my core skills across not just the theoretical aspects of signal processing and wireless communication, but also practical aspects around hardware software co-design. My research assistantship at the joint program between the UMM school and the ECE department gave me additional practical experience in designing systems. These experiences were critical in my growth at SpiderCloud, where we architected new paradigm of indoor wireless communication.
To be honest, at the end of the day, your success is highly correlated with the people you build good relationships with. I was lucky to have met with a great group of UMD alums, who have been with me across multiple stages of my career.
What are the benefits of attending UMD?
I think the location of UMD is underappreciated. The school is surrounded by great companies, government research organizations and is well connected to Washington DC. The school has a long history of research advancements that few other schools in the country can match. I am equally excited about the new initiatives the school is undertaking around innovation and entrepreneurship. I think with greater collaboration between the different departments, such as computer science, ECE, aeronautical, business, we have an opportunity to foster innovation at a faster pace.
What was your favorite memory of your time at UMD?
My favorite memory was when our research group at Accelign won the Annual Startup competition at UMD. Our research group, led by Prof. Raj Shekar, was working on a hardware-software component that accelerated image registration to fuse CT Scans with MRI scans to aid better diagnosis of cancer. We presented this technology at the annual competition and were able to beat several other great companies to win the $50K prize.
What advice do you have for current ECE Terps?
My advice to Terps is to take adequate risks in their professional careers as they graduate from school. This is the time where students can experiment by starting new businesses, trying out new concepts and exploring. Only through exploration do you learn. These experiences will definitely help you later down the lane.
I also advise them to make use of internships with the companies around DC, both during the school year and summers. This will provide them practical experience in real-life settings that will make classroom learning more meaningful. I am sure the school runs a lot of internship programs to facilitate this.
Finally, I advise students while at school to spend a lot of time building great relationships with fellow students and faculty. This is a long-term investment in you and your network.
Published December 18, 2017