Students Participate in Annual Clark School Alumni Cup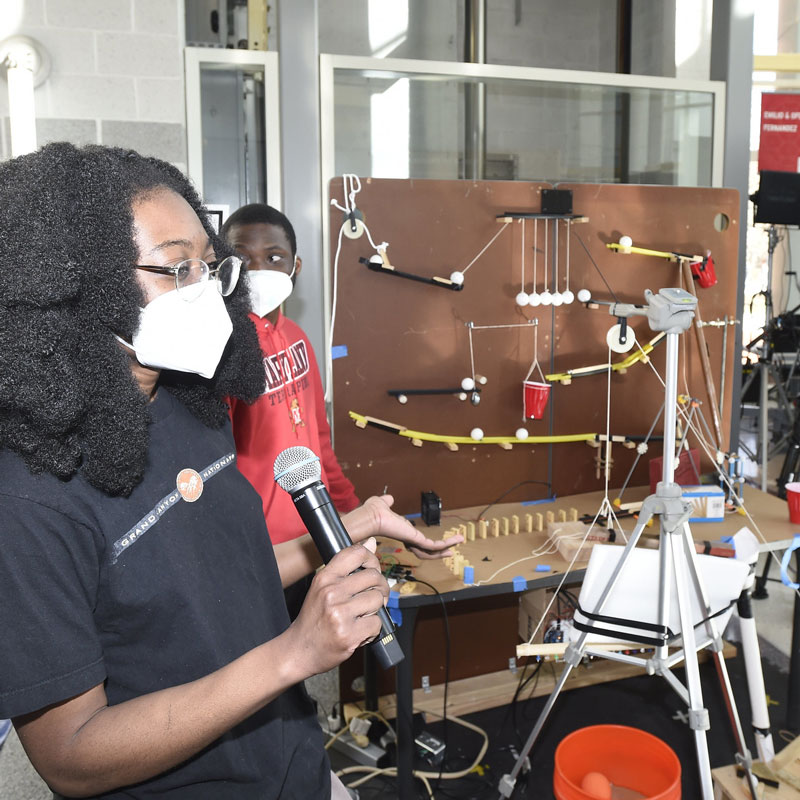 A team of students from the Department of Computer and Electrical Engineering participated in the 12th Annual Clark School Alumni Cup held on Friday, February 25 in the Kim Rotunda.
The Alumni Cup is an annual engineering design competition—started in 2012 by the Engineering Alumni Network—pits teams from each department in a competition of creativity to design, sketch and build a Rube Goldberg-type machine that reflects their department and meets the parameters of each year's competition.
The event takes place each year during National Engineers Week, which raises awareness and support for the roles engineers play in creating, designing and building the world around us.
On the day of the event, each team demonstrated their machines which were judged by members of the Clark School administration and the Alumni Association on the complexity of their energy transfers, design package and display of departmental spirit.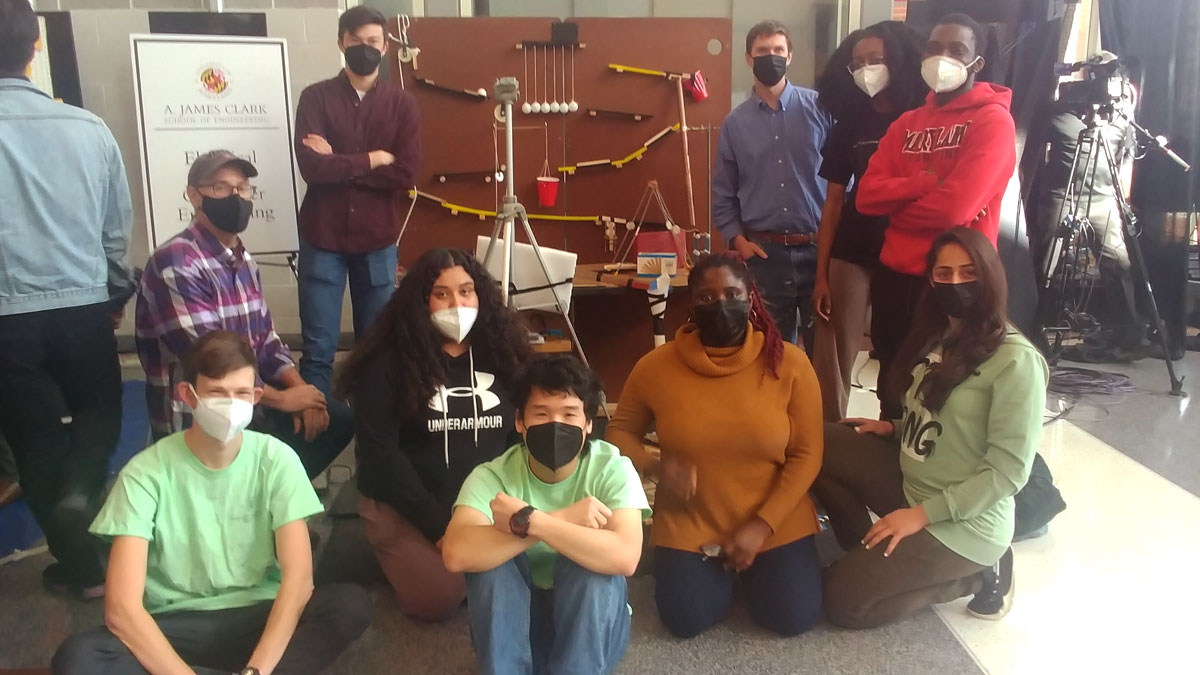 2022 Team Members
Advisor - Bryan Quinn
Emmanuella Igwe
David Ojukwu
Jacob Hiesener
Hannah Romanowski
Divine Adaugo Omeh
Cole Schneider
Jason haul
Lesly Henriquez
Scott Fleischmann
Yekta Kamali
Erik Bryson
See more photos from this year's event.
Published March 2, 2022