Alumnus Paul Jaffe's PhD Hardware Launching to Space on X-37B Orbital Test Vehicle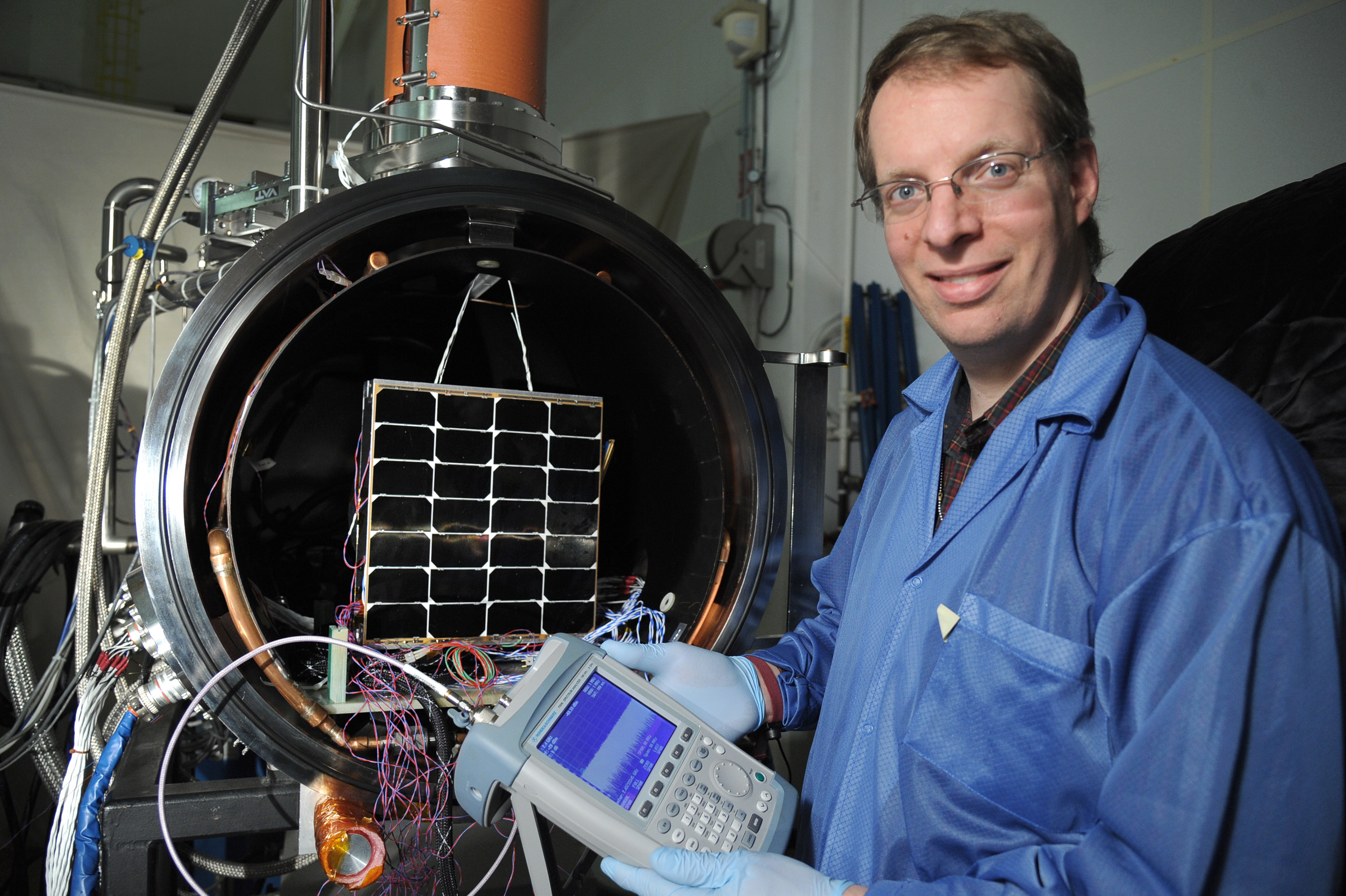 The Department of the Air Force Rapid Capabilities Office, in partnership with the U.S. Space Force has announced the sixth mission of the X-37B Orbital Test Vehicle (OTV-6) launch, set for May 16 from Cape Canaveral Air Force Station, Florida. Hardware developed as part of Dr. Paul Jaffe's 2013 University of Maryland doctoral thesis, "A Sunlight to Microwave Power Transmission Module Prototype for Space Solar Power," is being utilized in the mission. What makes the X-37B program unique, is the ability to test new systems in space and return them to earth.
According to Secretary of the Air Force, Barbara Barrett, "this X-37B mission will host more experiments than any prior missions...this launch also demonstrates the department's collaboration that pushes the boundaries for reusable space systems."
The launch is a unified operation between the Air Force, Space Force, and government-industry partners, including the U.S. Naval Research Laboratory.
The U.S. Naval Research Lab experiment, the Photovoltaic Radiofrequency Antenna Module Flight Experiment (PRAM FX), will transform solar power into radio frequency microwave energy. This will represent the first test in orbit of hardware for solar power satellites (SPS). SPS have the potential to transform power generation and distribution for DoD and for the world, doing for energy what GPS has done for navigation. PRAM FX will provide critical thermal and efficiency performance data for the sunlight-to-microwave conversion module developed at NRL, and will inform next-generation designs for space solar.
PRAM FX follows the recent wireless power STEM demonstration conducted by NASA Astronaut Jessica Meir on the International Space Station of the LED Rectifying Antenna (LEctenna), which can be seen here.
Dr. Paul Jaffe is an electronics engineer and principal investigator of the U.S. Naval Research Laboratory exploring solar power satellite technology. In this video, Jaffe shows the scheme behind solar power satellites in which we collect the abundant sunlight of space and send it where it needs to go on earth.
Dr. Jaffe is a lecturer for the Aerospace Engineering Department at The University of Maryland and teaches ENAE 788T: Introduction to Power Beaming and Space Solar every other spring. He received a B.S. in Electrical Engineering from UMD in 1996 and an M.S. in Electrical Engineering at Johns Hopkins University, graduating with honors. He returned to UMD and earned a Ph.D. in Electrical Engineering in 2013.
Published May 13, 2020