Alumnus Profile: Maurice Boissiere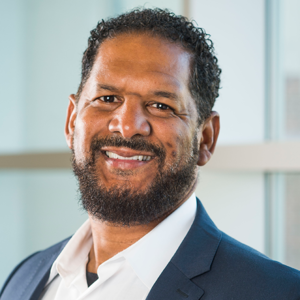 Electrical and computer engineering alumnus Maurice Boissiere ('89) is a seasoned start-up executive with over 20 years of experience at venture-backed companies. But after years of start-up experiences, he has combined his technical know-how with a new found passion for coaching founders to launch their start-up businesses faster.
Maurice started his career with Texas Instruments Semiconductor Group where he learned about the business of technology. This experience led him to pursue studies at the Wharton School at the University of Pennsylvania, where he graduated with an MBA in Finance and Entrepreneurial Management. He was then hired by Mercer Management Consulting (now Oliver Wyman) where he learned how to conduct sophisticated analyses and provide data-driven strategies.
Over the years, Maurice became expert on launching companies around data-driven products by holding leadership positions at numerous ventures, such as AddThis (acquired by Oracle), Orchestro (acquired by E2Open), ComScore (SCOR), Dynamic Signal, Territory Foods and Customer Insights (acquired by Telespectrum). In January of 2018, he took stock of what he knew and loved and created Higher Calling Ventures to help first-time founders launch their businesses faster. In addition, he also has the privilege of sharing his new venture passion at his alma mater by teaching classes on Writing for Social Entrepreneurship as an Adjunct Professor in the English Department as well as serving on the Advisory Board of the Dingman Center for Entrepreneurship at Smith School of Business.
Last month, Maurice began a new position as Chief Customer Officer of DataTribe, a global cyber foundry that invests and co-builds cybersecurity ventures of the future by commercializing nation-state cybersecurity capabilities. Here, Maurice is able to apply his vast knowledge and passion for helping build companies fast.
We congratulate Maurice on his new position and thank him for his continued support of our University of Maryland family!
Published April 12, 2019