Gomez selected as Poole and Kent Senior Faculty Teaching Award Recipient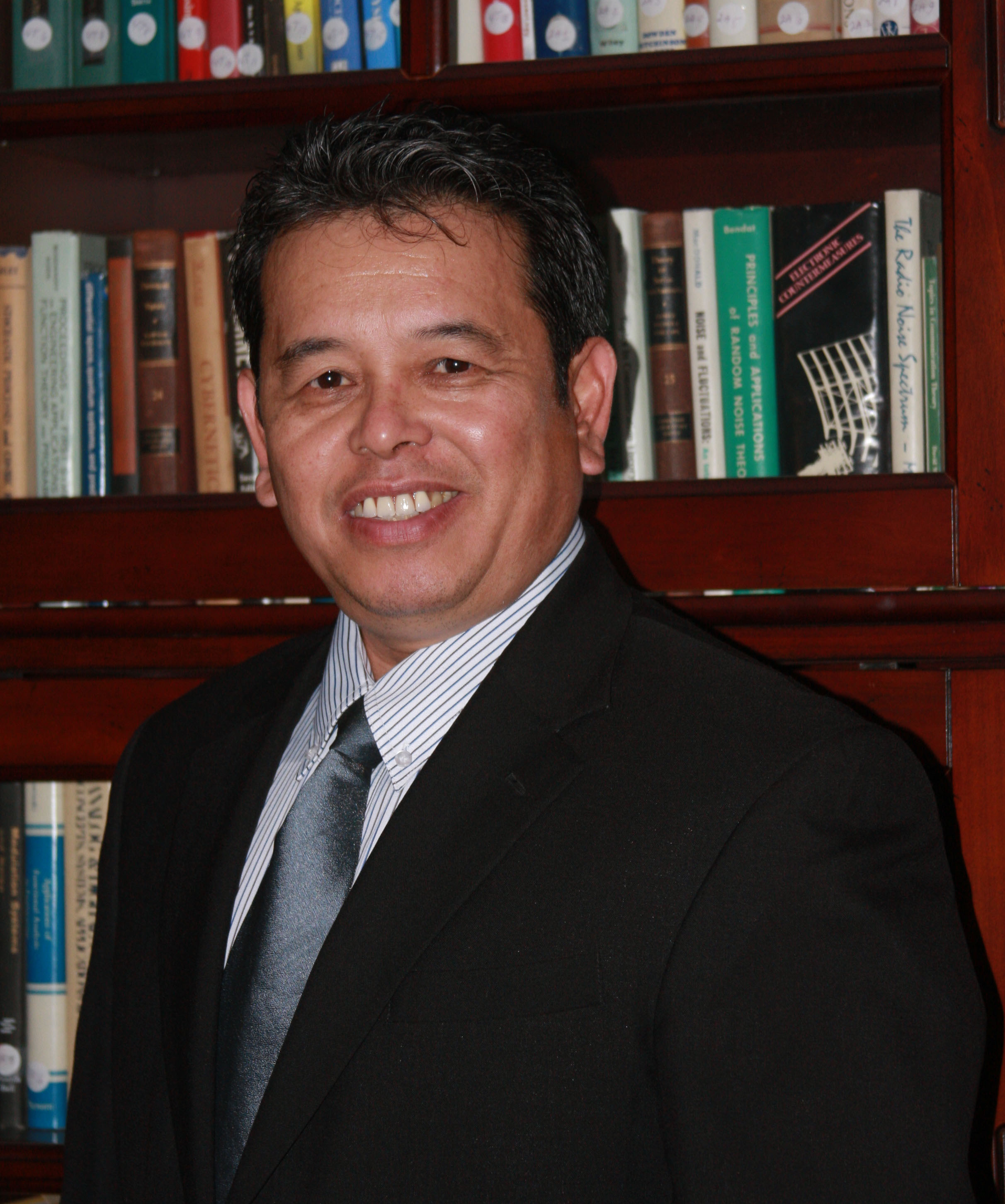 Dr. Romel (Mel) Gomez, Professor and Associate Chair for Undergraduate Education, has been chosen to receive the 2019 Clark School Poole and Kent Teaching Award for Senior Faculty. This award is bestowed annually to faculty members who have provided remarkable contributions to the field of teaching. Dr. Gomez has been fundamental in developing, improving and modernizing curriculum, including ENEE 101 (Introduction to Electrical and Computer Engineering which introduces students to a variety of topics within the subject area) and ENEE 499 (Senior Projects in Electrical and Computer Engineering), as well as several other courses. He has also overseen the design and development of several labs which provide practical experience for students.
Dr. Gomez has also been instrumental in creating the engineering capstone course on electric bicycle design. This project will culminate later this year with the 125 Mile E-Bike Challenge, which he is spearheading. This exciting competition will feature teams of students competing to create their own electric bicycle, which will then need to complete a series of challenges in order to win. Dr. Gomez's mentorship in this program has inspired many students to enter and excel in this year-long project.
In addition, Dr. Gomez has been involved in designing the BSEE degree program at the Southern Maryland Higher Education Center (now known as the University System of Maryland at Southern Maryland). Another highly anticipated program that Dr. Gomez has contributed to is the BS in Embedded Systems and the Internet of Things, which will be offered through the University of Maryland at The Universities at Shady Grove in Rockville, Maryland.
Since earning his Ph.D. in Condensed Matter Physics from the University of Maryland College Park in 1990, Dr. Gomez has been a valuable addition to the teaching staff and the Department of Electrical and Computer Engineering. Past University of Maryland awards received include the Clark School Faculty Service Award (2014) and the Clark School E. Robert Kent Outstanding Teaching Award (2005), and the ECE Department George Corcoran Teaching Award (1998). He has also received several international awards in connection with education and research.
Outside of the department, Dr. Gomez has been an active participant in IEEE, having served as an editor of Transactions on Magnetics and chair of the Technical Committee of the Magnetics Society. He has also acted as a consultant to various institutions including the National Institute of Standards and Technology, Walter Reed Medical Center, National Institutes of Health and the Royal Institute of Technology in Sweden. In conjunction with the University of the Philippines System, he founded a program known as VISSER (Versatile Instrumentation System for Science Education and Research), which aims to provide up-to-date but cost-effective scientific instruments to K-12 students. He truly believes in a "hands-on" style of teaching, which has undoubtedly benefited countless students over the years. He is most proud of students whom he mentored and have gone on to very rewarding careers.
Dr. Gomez will be honored at the University of Maryland's Spring Commencement on May 23.
Published April 15, 2019