Alumnus Robert Briskman Starts New Project to Attack Space Debris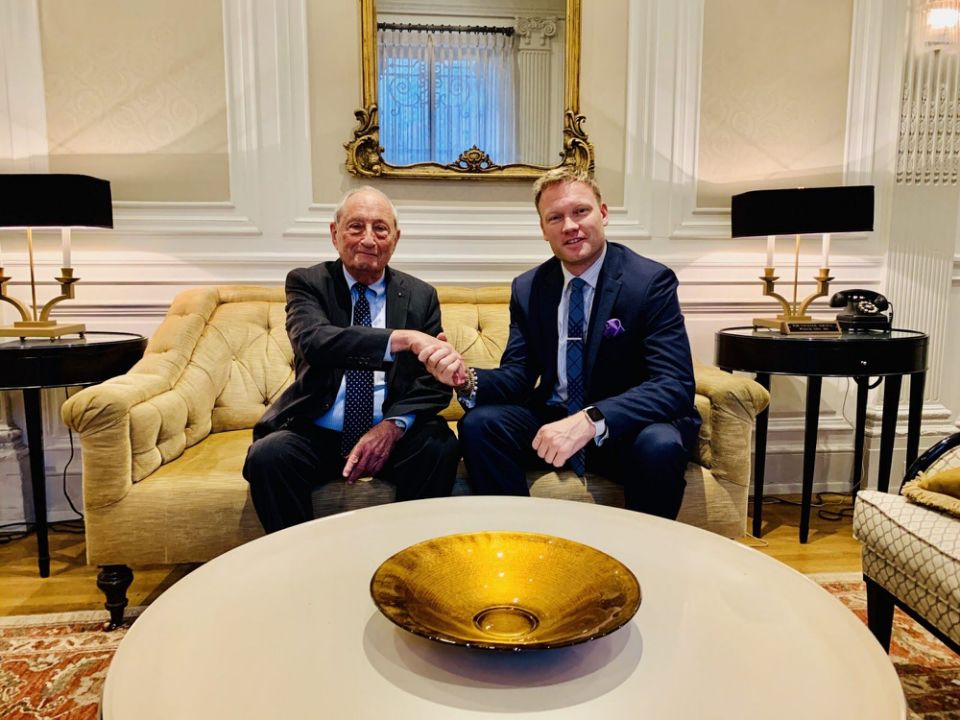 How do you address the growing problem of high orbit satellite collision with orbital space debris? You combine forces between decades of experience with research projects and operational procedures, with more recent experience in government and industry innovation. The result is GuardianSat™, a space solutions company that aims to provide answers to combating one of the most pressing challenges of space exploration.
The formation of GuardianSat™ by University of Maryland Alumnus Robert Briskman (M.S. '61) and former US Air Force Officer Christopher Rohe, was announced on August 13, 2020. The company aims to develop and commercialize a system to protect orbiting satellites as well as improve space awareness in this growing field. As the co-founder of Sirius Satellite Radio, Briskman contributes an extensive background in satellite telecommunications. After 24 years in the Air Force, Rohe will bring experience as an Executive and Program Manager, and Acquisition Officer, having overseen missile systems development programs. Rohe is a graduate of the Air Force Academy and Harvard's Kennedy School of Government.
A 2010 inductee into the Clark School's Innovation Hall of Fame, Mr. Briskman received a bachelor of science degree in engineering from Princeton University in 1954, and a master's degree in electrical engineering from the University of Maryland in 1961. He went on to direct satellite telecommunications systems at COMSAT and NASA, before developing the technology for satellite radio and creating Sirius Satellite Radio in 1991. He is currently the Technical Executive at Sirius XM. In addition, Briskman is a Fellow of both IEEE and American Institute of Aeronautics and Astronautics (AIAA). He has been inducted into the Space Foundation, the Consumer Electronics Association and the International Astronautical Federation. He holds numerous patents and has authored over 70 technical papers.
Published August 24, 2020