Ciena Grants ECE Student Competitive Undergraduate Research Fellowship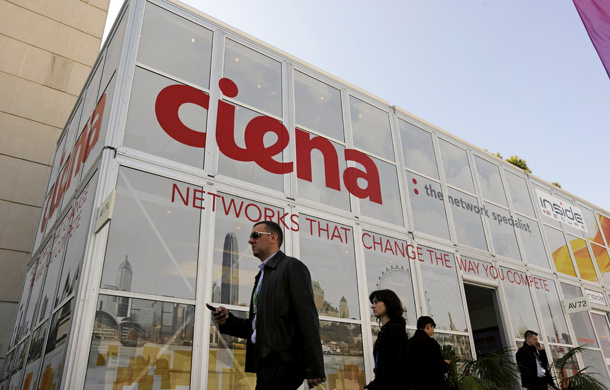 Ciena, a leading network strategy and technology company, has recently partnered with The A. James Clark School of Engineering's ECE department by selecting UMD junior Joseph E. Sirak to complete a competitive Undergraduate Research Fellowship (URF) in the 2016-2017 school year. An industry sponsored URF offers undergraduate students a substantial research experience working in conjunction with an engineer, the sponsoring company, and an ECE Faculty member. This is the first year Ciena has partnered with ECE to work with a student for research.
The research topic suggested by Ciena, "Quantitative Comparison of Modern Data Center Network Architectures," will focus on using a data center network modeling and simulation environment to study packet and flow forwarding behavior in a variety of data center network architectures. The study will support research on available open-source network modeling and simulation tools, and how to apply them to emulate real-world control plane algorithms and data plane traffic patterns.
Sirak, is a Computer Engineering major with an emphasis in Cybersecurity. He has been learning from and working closely with Jack Mateosky, a Network Engineer at Ciena, and his team. "Currently, we are reviewing publications and dissertations pertaining to the research topic, and familiarizing ourselves with tools such as OMNET++ that will be used to simulate different datacenter topologies" says Sirak.
Ciena, based in Hanover, MD, offers leading network infrastructure solutions, intelligent software and a comprehensive services practice to service providers, small to large enterprises, federal and local governments, and research and education institutions. Ciena employs several alumni from ECE who help champion the relationship.
Published December 8, 2016