Clarivate Analytics Names K. J. Ray Liu to Highly Cited Researchers List for 2017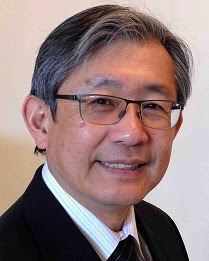 Christine Kim Eminent Professor of Information Technology K. J. Ray Liu (ECE) has been named to the 2017 Highly Cited Researcher List in the Computer Science Category published annually by Clarivate Analytics, the global leader in providing trusted insights and analytics to enable researchers to accelerate discovery, and formerly the Intellectual Property & Science business of Thomson Reuters.
This year, more than 3,300 Highly Cited Researchers in 21 fields of the sciences and social sciences were selected, with 130,000 papers aligned to 900 institutions. The Highly Cited Researchers List recognizes researchers with global influence and impact, whose peer-reviewed papers have been cited repeatedly in academic literature, and are judged by their peers to be of notable significance and utility. Researchers on this list have generated papers ranking in the top 1% by citations, considering both year and field of publication.
During the last decade, Prof. Liu has produced numerous highly cited papers, and he has been named to the Highly Cited Researcher List in 2010 and 2016 as well. Three of his former disciples have also been listed as a Highly Cited Researcher.
Published November 21, 2017