Chellappa and Liu Ranked in Top 150 Scientists on Academic Website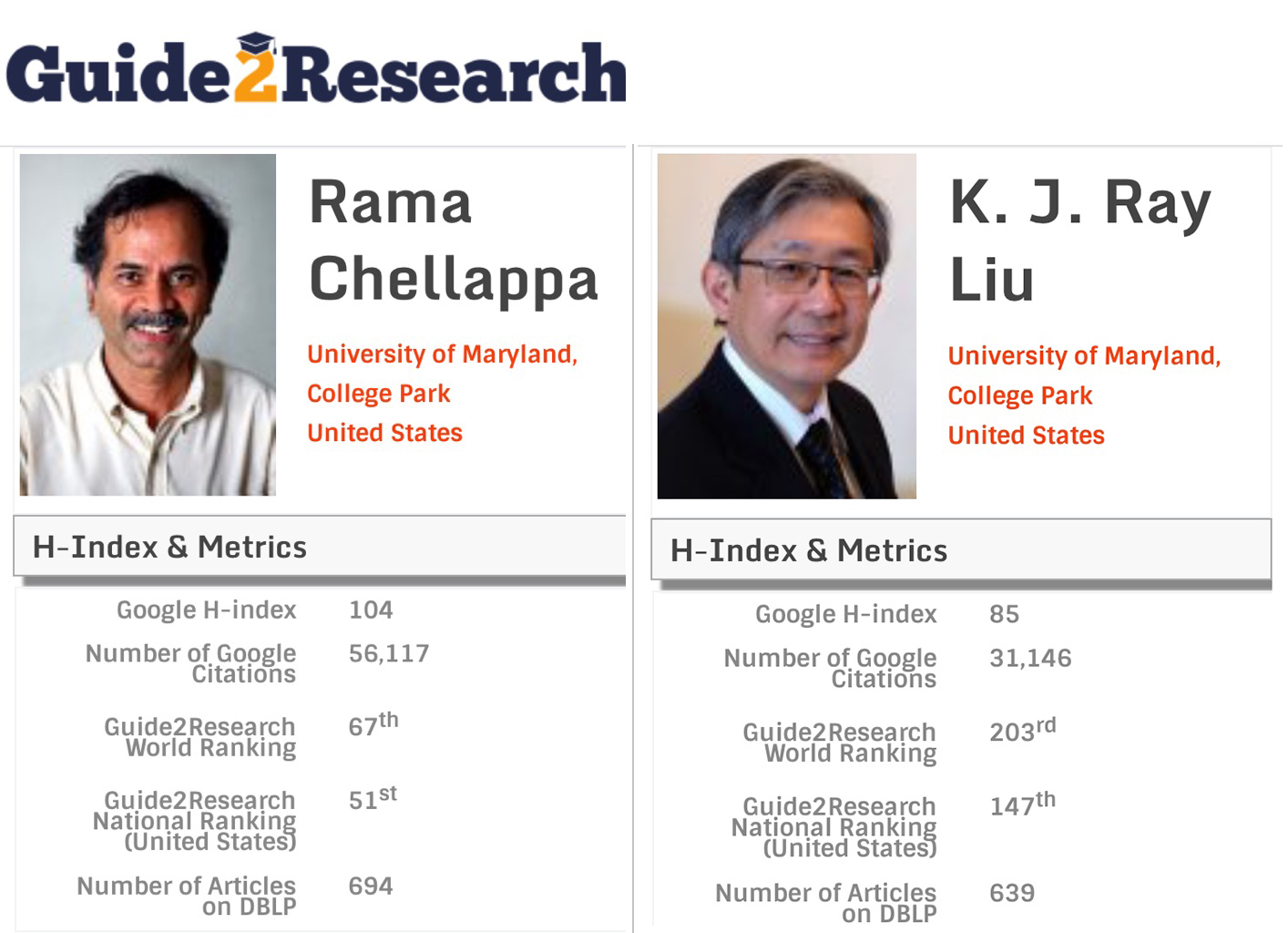 Rama Chellappa, Distinguished University professor and chair of electrical and computer engineering (ECE/UMIACS), and K.J. Ray Liu, Christine Kim Eminent Professor of Information Technology (ECE) have been nationally ranked in the top 150 scientists in the field of computer science and electronics for 2018 by the academic website Guide2Research.
The list includes 1000 scientists from all over the world.
The ranking is based on the H-Index metric provided by Google Scholar and DBLP which was used to filter out scholars from other disciplines. The H-Index metric is a measure to quantify both the productivity and research impact of scientists based on the number of their publications in addition to the number of incoming citations to their publications.
Guide2Research is the number one research portal for computer science with free resources to aid with research.
Published April 6, 2018