Origin Wireless's TRM Technology and Origin & Bot System Wins 2017 CEATEC Grand Prix Award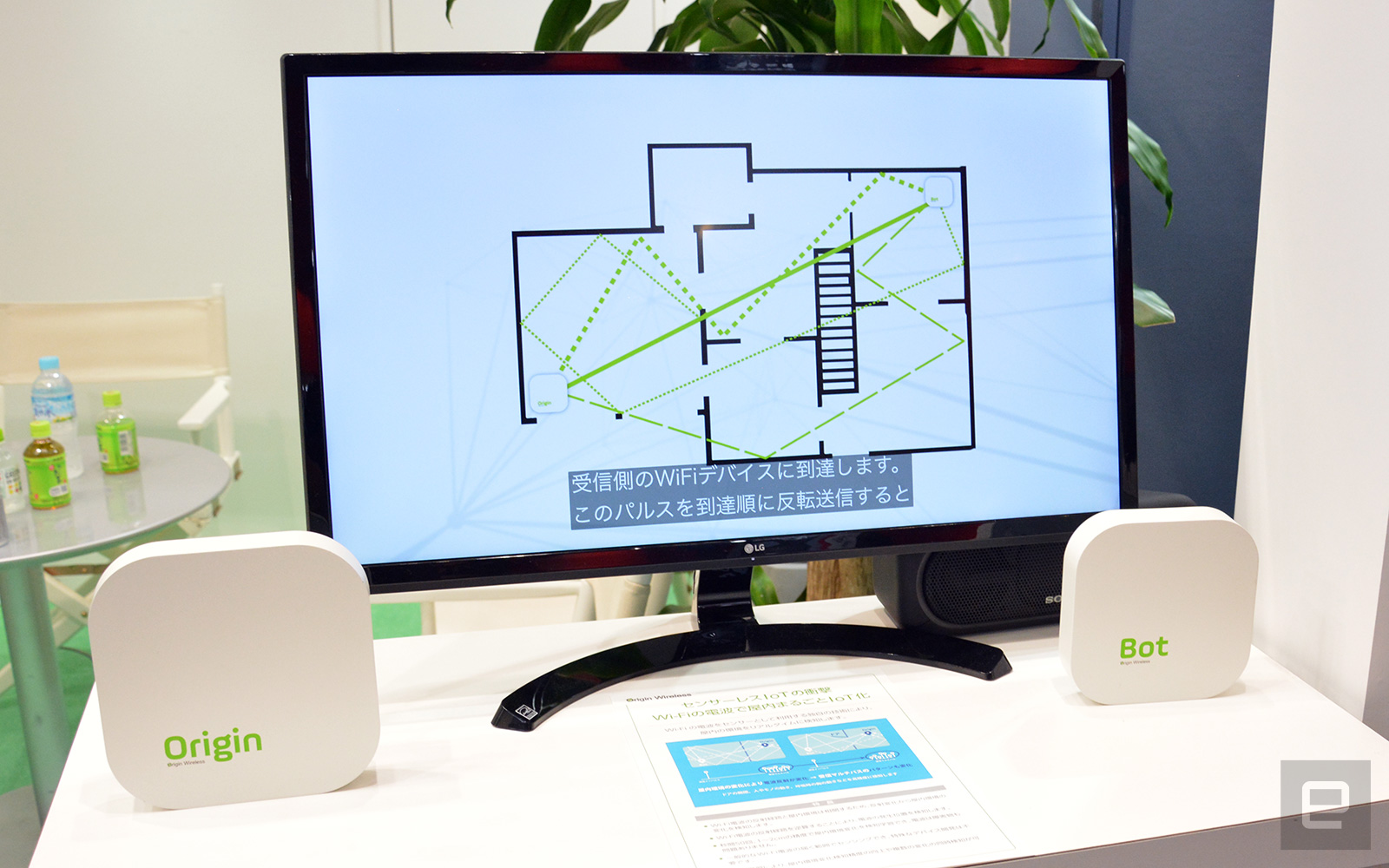 Earlier this month, Christine Kim Eminent Professor of Information Technology and Distinguished Scholar-Teacher K. J. Ray Liu's startup Origin Wireless (Origin) unveiled their Time Reversal Machine (TRM) Technology and Origin & Bot System at the Combined Exhibition of Advanced Technologies (CEATEC) at Makuhari Messe in Chiba, Japan. Origin won the 2017 CEATEC Grand Prix Award, a very prestigious recognition for their product's innovativeness and potential influence on the US market.
Origin is known for developing the world's first centimeter-accuracy indoor positioning/tracking system with smart radio technologies enabling smart life/homes/cities and 5G/IoT applications. At CEATEC, they hosted a live demo of their TRM Technology in which attendees were invited into a small room to detect their motion and breathing rate on a live monitor through the use of the Origin & Bot System, which is an IoT solution that uses a spatial recognition engine enabled by TRM Technology, based on a completely new concept of using WiFi radio waves as sensors. Without the need for sensors or wearables, this technology enables advanced spatial detection with complex, simultaneous use of multiple spatial detection engines in existing WiFi communications environments, enabling detection of movement and respiration.
The debut of Origin's TRM Technology at CEATEC 2017 garnered various media attention, such as from Business Insider, Techspot, and Engadget. The motion-detection software supports a variety of home-monitoring solutions that avoid the need for cameras or specialized sensors, and allow for faster, cost-effective expansion. The technology opens up applications such as home security, vital monitoring, human fall detection, asset tracking, and indoor navigation.
For future plans, Origin has been working with many major companies around the world by offering smart home/building, smart car, smart elevator, smart tracking, and smart appliance solutions. Read more about Origin and its technology here.
CEATEC Japan 2017 is a global showcase for Japan's growth strategies and vision of the future known as Society 5.0 – "Connecting Society, Creating the Future." Breaking down barriers by connecting policies, industries and technologies, the CPS/IoT exhibition has set a new standard as a forum for co-creation of the ultra-smart community of the future in which IoT, robots and AI will all play important roles.
Published October 26, 2017