Cover of Nanotechnology Features Work From the Munday Lab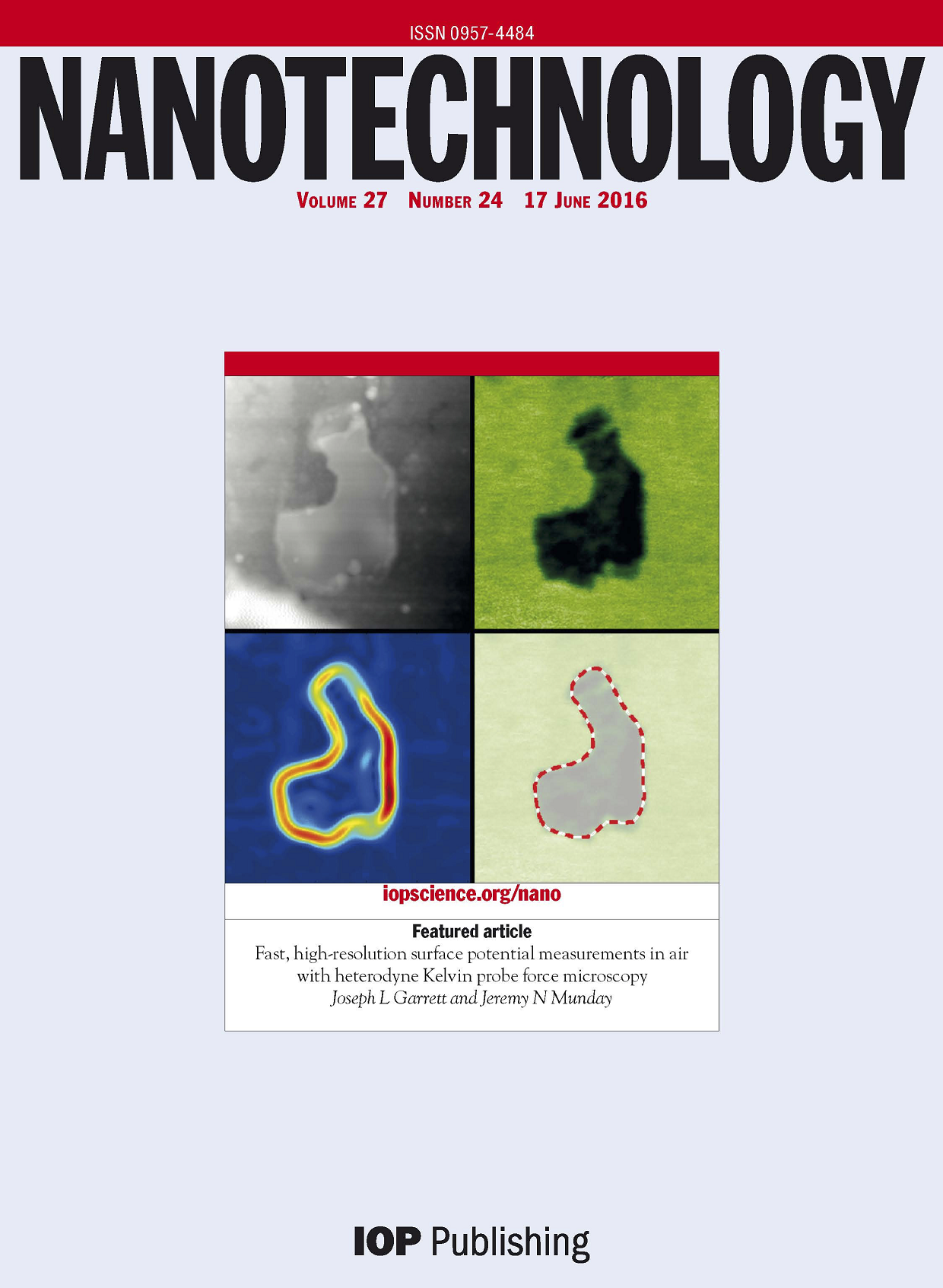 The June cover story for the journal Nanotechnology, features work coming from graduate student Joe Garrett (Physics/IREAP) and Assistant Professor Jeremy Munday (ECE/IREAP). The article describes a method for high-speed, high-resolution imaging of electrostatic surface potentials. These measurements will advance the understanding of a wide-range of phenomena from surface forces between objects (e.g. geckos climbing on a wall) to optoelectronic device degradation, electrochromic switching, and phase transitions.
"What used to take an hour to do can now be done in seconds, opening a new door to study the time-dynamics of nanoscale electrical phenomena," says Garrett. As a result of this research, he was awarded the Thomas Mason Interdisciplinary Physics Fellowship last summer. Through a collaboration with the Leite group (MSE/IREAP), they will apply this technique to resolve degradation processes in novel photovoltaic materials. Munday says, "We originally started this work to develop a better understanding of how surface potentials effect measurements of quantum forces; however, it turns out that there are many technological uses as well, and we look forward to seeing how far we can go with it."
The Munday Lab for Solar and Quantum Technologies focuses on engineering the fundamental interaction between light and matter and applying this understanding to optical systems, control of quantum forces, and for energy harvesting and photovoltaic applications. These studies involve novel photonic and plasmonic structures for light trapping, energy collection and extraction, communications, and sensors and merges physics and engineering to accomplish these goals.
Published July 12, 2016