ECE Student Team Wins Third Place at IEEE Signal Processing Cup 2017 Global Competition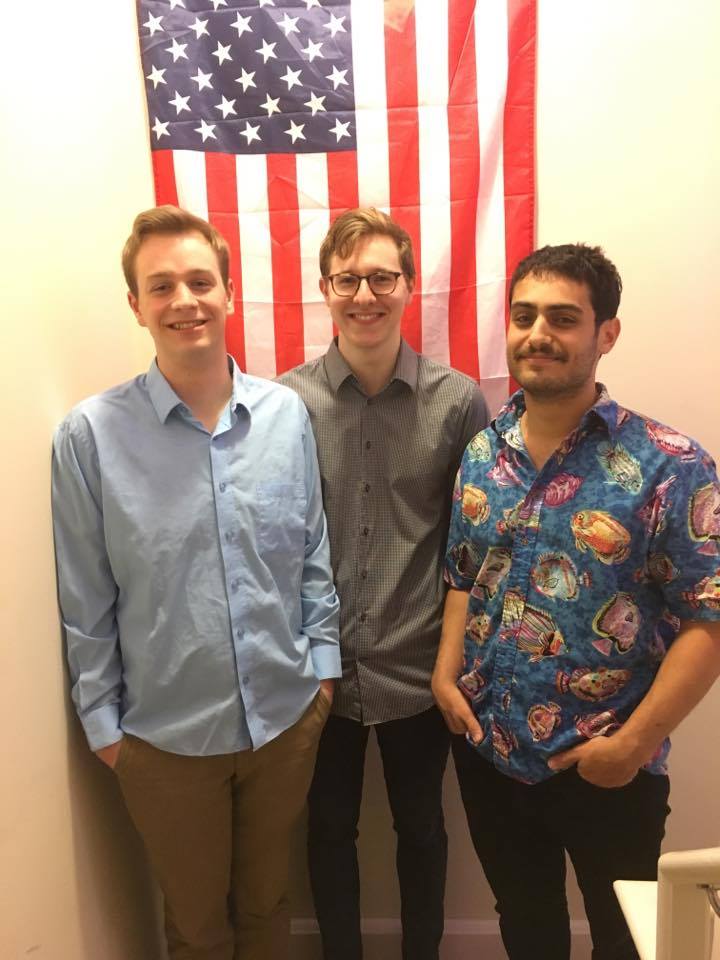 A team of Electrical and Computer Engineering (ECE) seniors entered the fourth edition of the IEEE Signal Processing Cup Global Competition: Real-Time Beat-Tracking Challenge in December 2016, and advanced to the final round held on March 5, 2017, during the IEEE International Conference on Acoustics, Speech and Signal Processing (ICASSP) in New Orleans, LA.
The team, "PulseBox" was supervised by University of Maryland (UMD) faculty member William Hawkins, and included Creed Gallagher, William Heimsoth, and Josh Preuss. They were the only team from the US to advance to the final competition.
Teams were required to implement a real-time beat tracker on an embedded platform and demonstrate the performance with a creative output such as drumming, dancing, or flickering lights. Beat tracking in real time is challenging because the complete signal is not available and there is a wide variety of musical input. "The signal processing challenge of beat tracking is incredibly complex," says Gallagher, Computer Engineering Graduate. "With so many types of songs and genres of music, there is no hard and fast rule as to what gives the best results, so when we finally had something that we felt performed well, it was incredibly satisfying."
They were awarded $1,500 for their final result, presentation, and their capability to address questions. On attending ICASSP and competing in the final round, the team found it to be a very rewarding and humbling experience.
"It was cool to be exposed to cutting-edge research in the fields of signal processing and communications, and it served as a real-world example of the potential power of the application of concepts we learned at UMD," says Heimsoth, who since graduating, will be working full-time with the Johns Hopkins University Applied Physics Laboratory.
View their presentation here.
Published June 19, 2017