Prof. Isaak D. Mayergoyz Selected to be on the Prestigious Cover of IEEE Magnetics Letters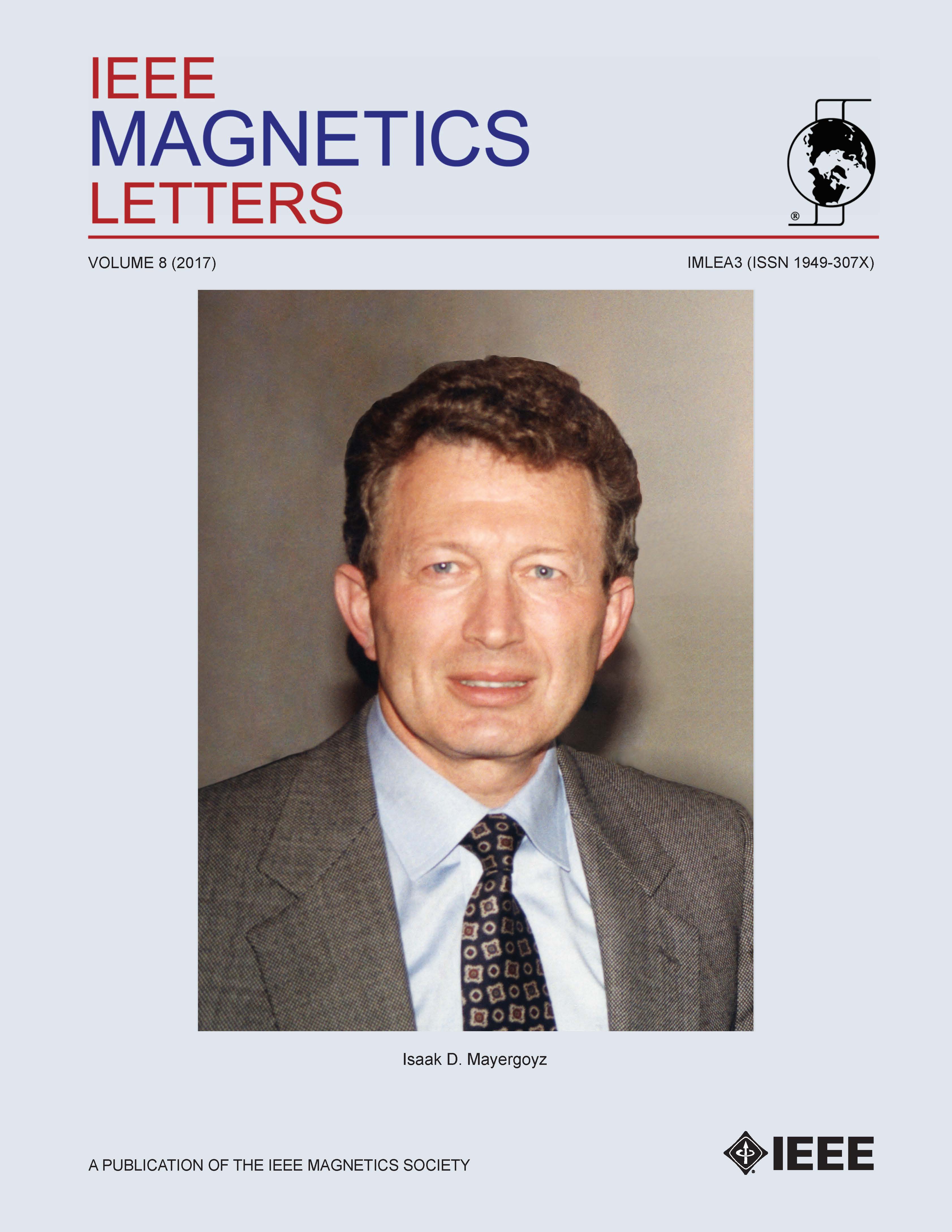 Each year, the journal IEEE Magnetics Letters selects a photo of an individual to place on its cover to recognize the unique contributions of the selected individual to the area of magnetics. This year, this recognition has been given to ECE's own, Prof. Isaak D. Mayergoyz.
His photo will appear on the cover of the 2017 IEEE Magnetics Letters. In previous years, this recognition was given to such outstanding scientists as Alfred Ewing (2010), Louis Neel (2011), Richard M. Bozorth (2012), Blas Cabrera Felipe (2013), Soshin Chikazumi (2014), Clifford G. Shull (2015), and Anthony Arrott (2016). Both Neel and Shull were Nobel Laureates.
Prof. Mayergoyz is an Alford L. Ward Professor and Distinguished Scholar-Teacher in the Department of Electrical and Computer Engineering. He has authored and co-authored 14 books and over 400 scientific papers, spanning numerous topics in electrical engineering. He became a fellow of IEEE in 1987 and has won many awards including most recently the IEEE Distinguished Lecturer Award (1994), the A. James Clark School of Engineering Poole and Kent Senior Faculty Teaching Award (1987), and the IEEE Magnetics Society Achievement Award (2009), the highest award of the IEEE Magnetics Society.
His most recent publication was on the topic of "Quantum Dynamics as Landau-Lifshitz-Type Dynamics and Random Wave Function Collapse," and was published on July 20, 2017 in IEEE Magnetics Letters. One of the reviewers of this paper concluded, "Those who continue to seek explanation of the measurement induced collapse will find this well-written paper enlightening. Analogy to magnetization dynamics will appeal to students of magnetism. Overall this is an excellent paper that deserves to be noticed."
IEEE Magnetics Letters is a peer-reviewed, archival journal covering the physics and engineering of magnetism, magnetic materials, applied magnetics, design and application of magnetic devices, biomagnetics, magneto-electronics, and spin electronics.
*Updated: December 18, 2017*
Published August 31, 2017