Alumnus Dennis Prather named IEEE Fellow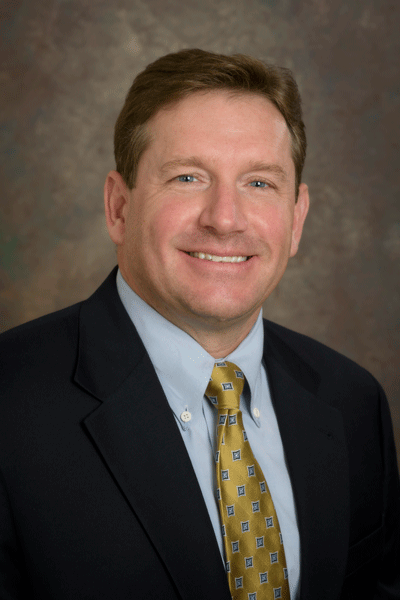 The Institute of Electrical and Electronics Engineers (IEEE) has elevated alumnus Dennis Prather (B.S. '89, M.S. '93, Ph.D. '97) to the rank of Fellow. He is being recognized for "contributions to diffractive optical systems."
The IEEE Grade of Fellow is conferred by the IEEE Board of Directors upon a person with an outstanding record of accomplishments in any of the IEEE fields of interest. The total number selected in any one year cannot exceed one-tenth of one- percent of the total voting membership. IEEE Fellow is the highest grade of membership and is recognized by the technical community as a prestigious honor and an important career achievement.
Prather is currently an Endowed Professor of Electrical Engineering at the University of Delaware. He is a Fellow of the Society of Photo-Instrumentation Engineers (SPIE), a Fellow of the Optical Society of America (OSA), and a Fellow of the National Academy of Inventors. In 2000, he received the William J. Kastner Award for Naval Engineering Excellence and in 1999 received both the National Science Foundation CAREER Award and the Office of Naval Research Young Investigator Award. He has authored or co-authored over 600 scientific papers, holds over 40 patents, and has written 13 books/book-chapters.
Prather's research focuses on radiofrequency photonic elements and their integration into systems for imaging, communications and radar. He has developed computational electromagnetic models, fabrication methods, and integration processes for radiofrequency-photonic devices such as ultra-high bandwidth modulators, silicon photonic radiofrequency sources, photonic crystal chip-scale routers, meta-material antennas, and integrated radiofrequency-photonic phased arrays.
While at Maryland, Prather was advised by Electrical and Computer Engineering Professor Chris Davis, who inspired him as an undergraduate to get a doctorate, and as a professor to become an innovator.
Published January 14, 2020