Mayergoyz Main Speaker at Weierstrass Institute Workshop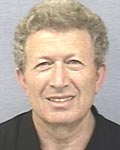 ECE Alford L. Ward Professor Isaak Mayergoyz (ECE/UMIACS) was a main speaker and chairperson at the Weierstrass Institute's (WIAS) 7th international workshop in Germany, which ran April 7-11, 2014.
The workshop, titled Multi-Rate Processes and Hysteresis – Hysteresis and Slow-Fast Systems (MURPHYS-HSFS), was "devoted to mathematical theory and applications of systems with hysteresis and multiple scale systems," according to the WIAS website.
Mayergoyz spoke on magnetization dynamics driven by a jump-noise process and stochastic processes on graphs, which was the main talk in the "Magnetization" section of the workshop. He was also the chairperson for another section of the workshop called, "Solids, liquids, gases and their interactions."
To read the abstract of Mayergoyz's talk, click here.
Published April 21, 2014