Pamela Abshire is named UMD Distinguished Scholar-Teacher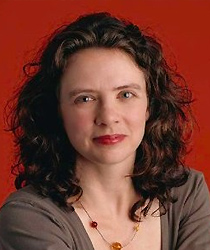 Congratulations to Professor Pamela Abshire (ECE/ISR), who has been selected as a 2021-2022 Distinguished Scholar-Teacher by the University of Maryland.
Abshire specializes in VLSI circuit design and bioengineering. Her research focuses on better understanding the tradeoffs between performance and resources in natural and engineered systems. Her research interests include information theory for physical systems, noise theory for electronic, photonic, and biological systems, analysis and design of sensory information processing systems, and algorithm, VLSI circuit, and microsystem design, especially for low power applications.
She is also a recipient of the following honors:
University of Maryland ADVANCE Professor (2020-2021)
Fellow, Institute of Electrical and Electronics Engineers (2018)
Clark School of Engineering E. Robert Kent Junior Faculty Teaching Award (2011)
ISR Outstanding Systems Engineering Faculty Award, University of Maryland (2006)
University of Maryland Invention of the Year Award, Physical Sciences category, "Cell Sensor Based Pathogen Detection" (2005)
George Corcoran Award, ECE Department, University of Maryland (2004)
Distinguished Service Award, IEEE Washington Section (2004)
The Distinguished Scholar-Teacher program recognizes faculty members who have demonstrated outstanding scholarly achievement along with equally outstanding accomplishments as teachers. Nominees for the award are selected by their peers; the winners are chosen by a panel of former Distinguished Scholar-Teachers. The Scholar-Teachers bring a passion for learning to their colleagues and students, and serve as models of what a professor at a fine research university should be. Winners receive a cash award to support instructional and scholarly activities, and make a public presentation in the fall semester on a topic of scholarly interest.
Abshire is the eleventh ISR faculty member to be honored with the Distinguished Scholar-Teacher designation. She joins Professor Derek Paley (AE/ISR), 2020-2021 Professor Sennur Ulukus (ECE/ISR), 2016–2017; Professor Reza Ghodssi (ECE/ISR) 2014–2015; Professor Min Wu (ECE/UMIACS) 2013–2014; Professor Carol Espy-Wilson (ECE/ISR), 2012–2013; retired Professor Avis Cohen (Biology/ISR), 2011–2012; Professor K.J. Ray Liu (ECE) 2007–2008; Professor Michael Fu (Robert H. Smith School of Business/ISR), 2004–2005; Professor Emeritus Steve Marcus (ECE/ISR), 2000–2001; and Professor Emeritus Thomas McAvoy (CheBE/BioE/ISR), 1997-1998; as ISR winners of the award.
Published September 15, 2021