ECE Alumnus Hesham El Gamal Named Engineering Associate Dean for Academic Affairs at the University of Sydney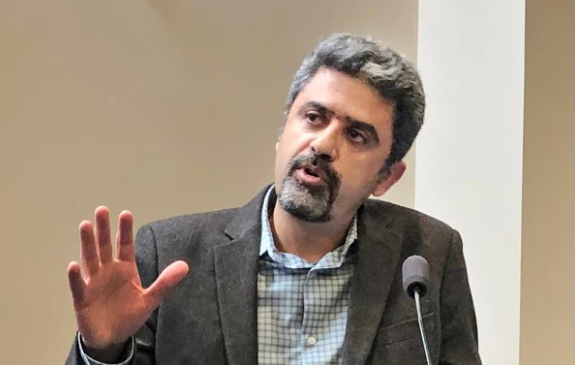 ECE alumnus Hesham El Gamal (EE Ph.D. '99) has been appointed as Engineering Associate Dean of Academic Affairs at the University of Sydney. His new position comes after twenty years at Ohio State University, where he most recently served as Chair of the Electrical and Computer Engineering Department and Co-Director of the Institute of Cybersecurity and Digital Trust.
After receiving his Bachelor and Master degrees from the University of Cairo in Egypt, El Gamal continued his studies at the University of Maryland. He earned his PhD in Electrical Engineering in 1999. His main area of research is information theory, which includes studies in proactive communications, space-time coding and decoding, and graphical code design. He is a Fellow of IEEE, the US National Academy of Inventors, and he has also been recognised as one of the top 1% highly cited and most influential researchers by the ISI web of science (2014-2017).
El Gamal recently shared some thoughts about his position at the University of Sydney and the future of engineering. He believes future engineers will play a large part in a number of current global issues, such as sustainability, climate change and securing cyber space. To do so, engineering students will need to be trained in both traditional principles of engineering and how to apply those to the many societal challenges that are currently being researched. A major component of this type of education will be the ability to adapt to cross disciplinary collaborations spanning many fields.
In addition, El Gamal co-founded an information technology company as a spinoff from Ohio State. Founded in 2011, inmobly, focuses on a number of areas, including mobile technology, SaaS, machine learning, video, multimedia, and digital advertising. He is currently the CTO of the company.
Published June 25, 2021